Bath Academy is an independent sixth-form college and language school that specialises in a personalised education. As a small, private, tutorial college, academic courses are tailored to the individual needs of students to provide them with the best opportunity of applying successfully to the university of their dreams.
Set in the centre of Bath on the edge of beautiful Queen Square, our college offers students a bespoke education with tailored teaching in small classes, giving our students the support they need to reach their full potential.
Our informal atmosphere and flexible approach means students get the most out of their time spent studying with us in a relaxed environment where the focus is on each student individually. Our small classes and dedicated team with personal tutors and highly experienced teachers not only make students feel at ease, but help them progress faster in the direction they want to go.
Individual Attention & Feedback
Our focus on a personalised approach is reflected in our method of teaching. Through years of experience, we have come to understand that students make greater progress when they receive good quality feedback on their performance with advice on how to improve at each stage.
Small Classes & Formative Assessments
Teaching takes place in small groups to ensure that students and tutors work closely together. Regular testing enables our students to recognise their strengths and weaknesses, setting themselves realistic and challenging goals.
Personal Tutor System
With the help of their personal tutor, students are supported in their personal development, in learning to study at an advanced level in an international community of colleagues, and in making informed decisions about future careers.
College Location:
Bath Academy has two locations in the centre of Bath very near each other, both located on one of the main squares in the city – Queen Square – where students have access to:
*All are no more than 10 minutes walk from the school.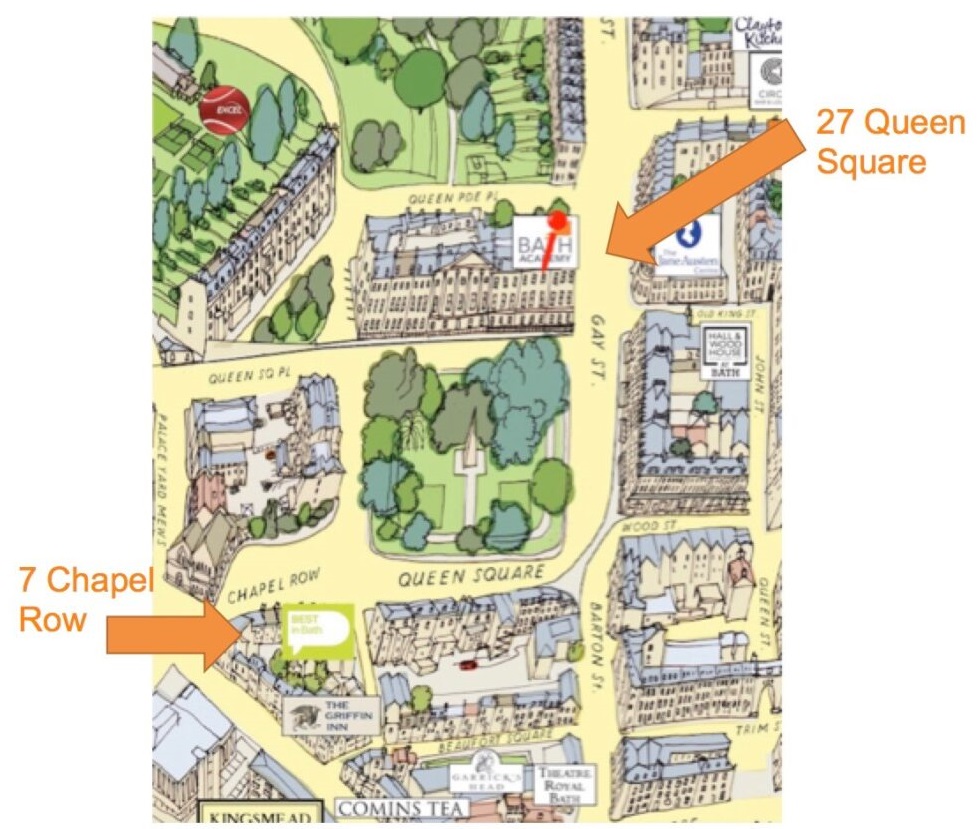 Queen Square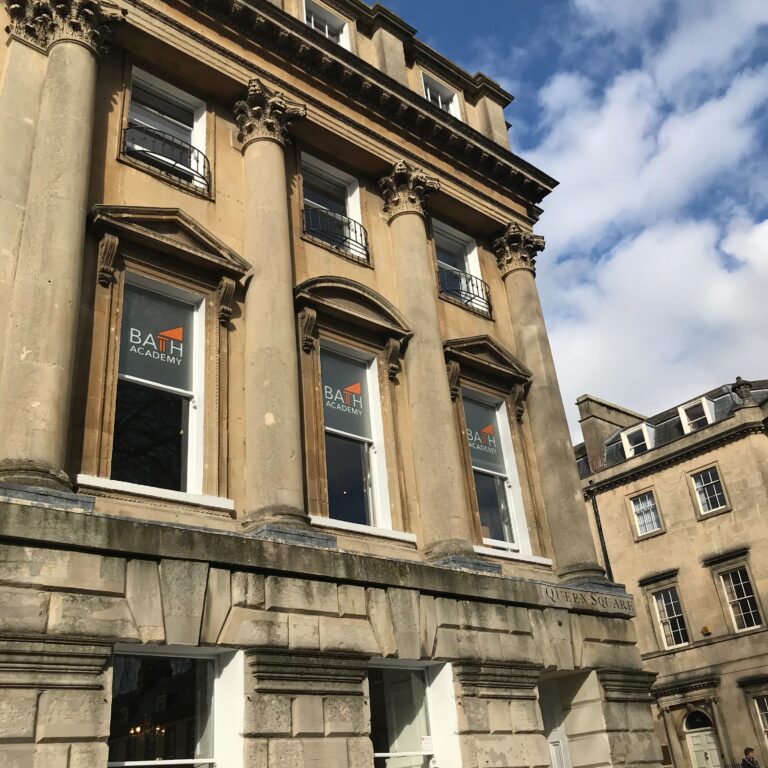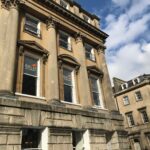 Our main college building is housed in a Grade II listed building on the corner of Queen Square near the main attractions of Bath including the Jane Austen Museum and The Royal Crescent.
Along with our main office and classrooms, this location has a Student Common Room, IT facilities, and a Study Centre where our formative assessments and quiet, focused study takes place.