Bath Academy plans to light up Queen Square this winter and add some sparkly festive cheer with a very large and beautiful Christmas tree in our front courtyard.  More than just a decorative tree, it will be a 'Remembrance Tree' managed by our very own Student Elves who will be looking for help to decorate it in a special way for a special cause. 
As we head into the Christmas period, it is more important than ever to remember our loved ones, to celebrate their life or acknowledge those going through difficult times. Similar to Dorothy House's 'Light up a Life' campaign where a candle on a tree is lit for a loved one at Christmas time, Bath Academy's project – 'Dress Dorothy's Tree' – will have the same sentiment but using symbolic baubles instead of candles to decorate the tree. 
Taking place during Bath's busy Christmas market, we are hoping to attract market-goers to our Christmas display where they can purchase a Bath Academy Bauble to personalise in memory of or in honour of a loved one, with all proceeds going to raise money for Dorothy House Hospice. 
"We feel that our location on the corner of Queen Square would be the perfect place to raise awareness of such an important cause, inject some festive spirit into the community, and involve our students in a very worthwhile project," says Paul Francis, Vice-Principal of Bath Academy. 
Switching on of the lights will take place at 5pm on 28th November outside the college's main entrance at 27 Queen Square, when the Bath Academy Christmas Baubles will be available for purchasing and personalising with your own message at £1 per bauble (minimum donation). 
Dorothy's Tree is kindly donated by local Bath farmers from Rainbow Wood Farm, a 300-acre working farm, bed & breakfast, farm produce shop and seasonal Christmas barn.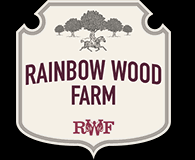 If you would also like to 'Light up a Life' there is a service taking place at Bath Abbey Nov. 26th at 6pm. 
To support Bath Academy's Christmas Project, please pay a visit to Queen Square between November 28th and December 14th and help the Student Elves decorate the tree with Remembrance Baubles. Alternatively, visit the Dorothy House Hospice website to make a donation online:  
https://www.dorothyhouse.org.uk/events/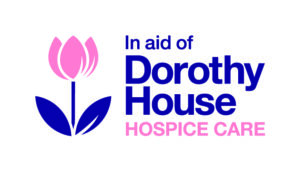 Student Enrichment & Community Events
Every year Dorothy House helps thousands of people through their most difficult times. They give care and support to patients and their families across a 700sq mile area, which includes Bath & North East Somerset (B&NES) and parts of Wiltshire and Somerset. Their services are provided whenever and wherever they are needed; at home, in the Hospice, or at one of our outreach centres. 
At Bath Academy, we want our students (local and international) to have more than just the academic experience, we want them to leave as well-rounded and socially responsible young adults. As part of their programme with us we are organising charity events throughout the year for our students to become more involved in the local community. 
We believe involving our students in a compassionate charity project at this time of year will help to foster community spirit and promote volunteering skills so needed and valued across the world. Please help us in this endeavor by spreading awareness of this charitable cause.