The annual CIFE Awards took place last Wednesday at the House of Lords in London where Lord Lexden presented an award to two of our students: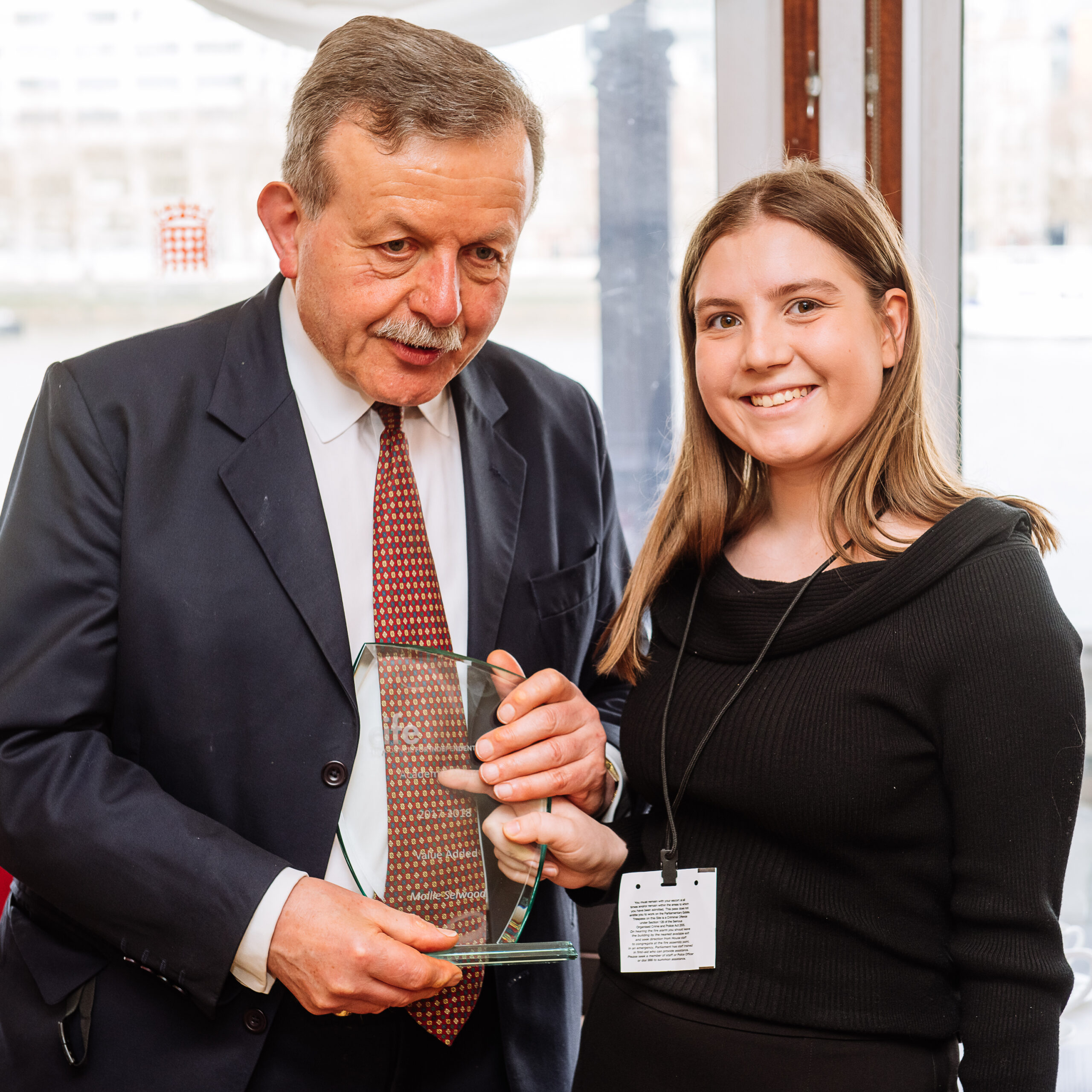 Congratulations to Mollie Selwood who received the Value-Added award for achieving an 8 grade improvement with AAA in Accounting, Chemistry, and Maths. She's now studying Accounting & Finance at University of Exeter.
Also awarded was Alise Ashby who studied Government & Politics with us achieving grade A in one year and has gained a place at Oxford studying History & Politics . Alise was awarded our college prize as our Young Carer Scholarship student for her amazing efforts overcoming challenges due to her caring responsibilities.
Huge congratulations to both of these incredible students, we are very proud of you