If you are concerned that you haven't achieved the GCSE or A-Level results you need, or are hoping for, try not to panic! There are options available that you may not have considered yet, such as re-sitting. At first, the prospect of re-sitting a year might seem unappealing, but there are actually many positives which can arise from retaking exams.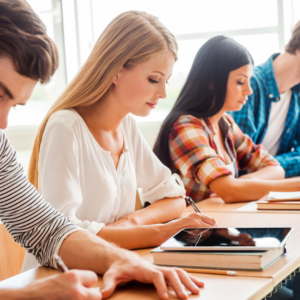 What are the benefits of re-sitting?

 

 
You will almost certainly do better.
Remember that the knowledge you have already still counts! The questions in the re-take exam will likely be similar to the questions in your original exam, so the chance of improving your grade is quite high. You will have a better understanding of the work you need to put in to get to where you want to be, and which questions are most likely to appear. 
It is only a year, but this may lead you to a better University.
If you choose to re-sit, you may exceed your original expectations. Many of our re-sit students at Bath Academy find that they get into a university which was ranked higher than the University they initially aimed to go to.  
Good GCSE and A Level Results are the key to getting into Sixth Form, college, University, or a stepping-stone to your dream industry
Exam results are the stepping-stone for the next step in your educational journey or career, which is why getting it right is important. If your exam results didn't go to plan on the first attempt, it may be worth re-sitting them to maximise their power to take you to the next step in your journey. 
Re-sitting will consolidate your knowledge of the subjects, providing you with a better foundation for the next step in your education.

 
Universities have entry requirements for a reason. While part of this is to narrow down the number of students admitted to the University, another reason is because you need to be equipped with specific knowledge to be successful on your chosen degree course.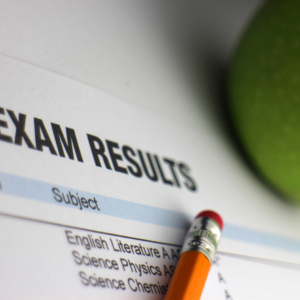 Students often come to us disappointed by the prospect of re-sitting. However, at Bath Academy, we always find our re-sit students are happy they did so when it comes to results day, as they often achieve higher results than they were initially expecting. 
"I learnt more in five weeks at Bath Academy than I did in two years at my previous school" – Tom (GCSE re-sit student).

 

 
Did you know…
Re-sitting at Bath Academy can provide you with a second chance to get into your dream University. With the support offered at Bath Academy, your prospects of getting a place at an excellent University have never been better, and the benefits of re-taking become greater in terms of your future career.  
 
At Bath Academy, we teach in small class sizes and tailor your education to your individual needs. If you know the reason why you did not achieve as well as expected the first time (e.g., illness, anxiety in the exam, lack of work), then this will help us to understand how best to help you. We also offer revision courses and supplementary tuition to help you along the way if you need to consolidate your knowledge further.